Florida Sinkhole Causes Leak of Wastewater into Drinking Water Source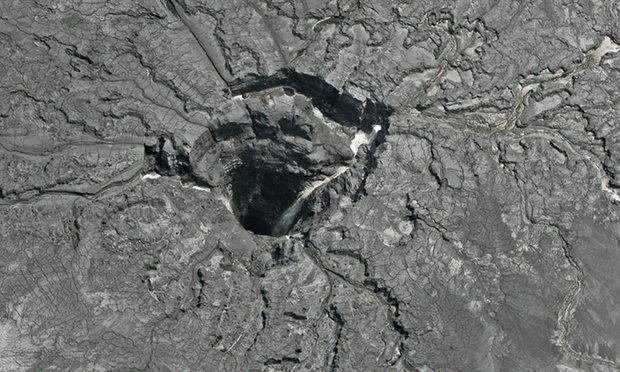 More than 200 million gallons of contaminated wastewater from a fertilizer plant in central Florida leaked into an underground source of drinking water after a huge sinkhole opened up beneath a storage pond.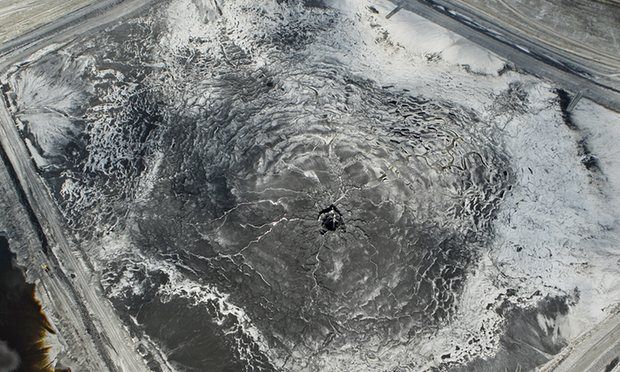 Mosaic, the world's largest supplier of phosphate, said the hole opened up beneath a pile of waste material called a "gypsum stack".
The 215m gallon storage pond sat atop the waste mineral pile. The company said the sinkhole was about 45ft in diameter.
Mosaic said it was monitoring groundwater and had found no offsite impacts.
"Groundwater moves very slowly," said David Jellerson, Mosaic's senior director for environmental and phosphate projects. "There's absolutely nobody at risk."
The water had been used to transport the gypsum, which is a byproduct of fertilizer production, the company said.
The sinkhole is believed to reach down to the Floridan aquifer. Aquifers are vast, underground systems of porous rocks that hold water and allow water to move through the holes within the rock.
The Floridan aquifer is a major source of drinking water in the state. One of the highest-producing aquifers in the world, it underlies all of Florida and extends into southern Alabama, Georgia and South Carolina.
Mosaic began diverting the pond water into an alternative holding area to reduce the amount of drainage when the problem was first detected. The company said it had been "recovering the water by pumping through onsite production wells".
"We have an extensive monitoring system," Jellerson said. "It's already indicating that it's recovering the material, but it will take some time for that process to complete."
Dee Ann Miller, spokeswoman for the state's department of environmental protection, said the company is updating state and federal agencies on the situation.
The incident comes less than a year after Mosaic, one of the world's largest fertilizer makers, settled a vast federal environmental lawsuit with the US Environmental Protection Agency (EPA) in which the company agreed to nearly $2bn in fixes, improvements and cleanups at its plants.
Environmental groups said the damage from the sinkhole could be severe, and added to decades of pollution from the phosphorous fertilizer industry. Florida is a key center of phosphate mining.
Source: The Guardian