Florida Springs Council again pushes for stricter water bill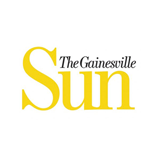 With the start of the session in Tallahassee approaching, the Florida Springs Council is again pushing state leaders for more strict water legislation.
In a letter sent Tuesday to State Senate President Andy Gardiner R-Orlando and House Speaker Steve Crisafulli R-Merritt Island, the Gainesville-based environmental group reiterated its objection to the current water policy bills expected to go to a vote in both houses early in the session and again urged a slew of amendments.
"There are some springs-related provisions in the bill which are worthy of support," the environmental group wrote. "Overall, however, FSC does not believe that the pending water bills would restore Florida's beleaguered springs in the foreseeable future, and we would therefore only support the bill if significant amendments were adopted on the Senate and House floors."
The group has pushed for 17 changes and highlighted four priorities:
+ Metering all permitted groundwater withdrawals of 100,000 gallons or more
+ Requiring water management districts to come up with an estimate of the maximum amount of groundwater available for withdrawal within the jurisdiction of their district
+ Authorizing an independent study on the potential of establishing water fees on withdrawals
+ Selecting a "restoration focus spring" that will have its flow and water quality restored in 15 years.
Detailed news here