Florida Waters Getting Cleaner Thanks to 2016 Law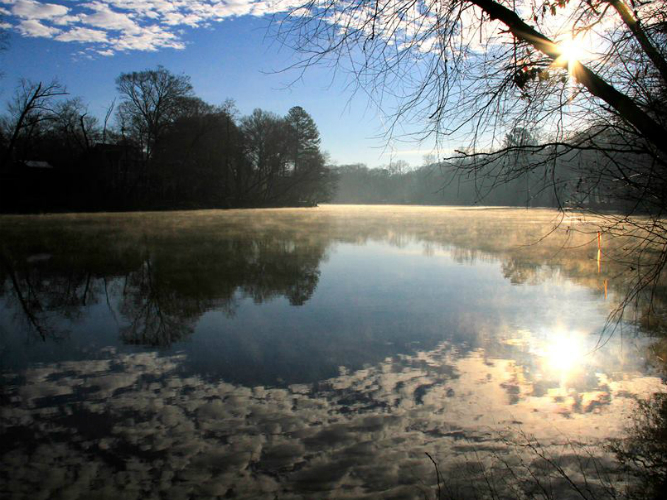 One of the Florida Legislature's most sweeping reforms designates Basin Management Action Plans (BMAPs) as the pollutant control programs for each impaired watershed.
The BMAPs include enforceable Best Management Practices, which the agricultural industry adopts to reduce runoff pollution such as through reduced fertilizer use.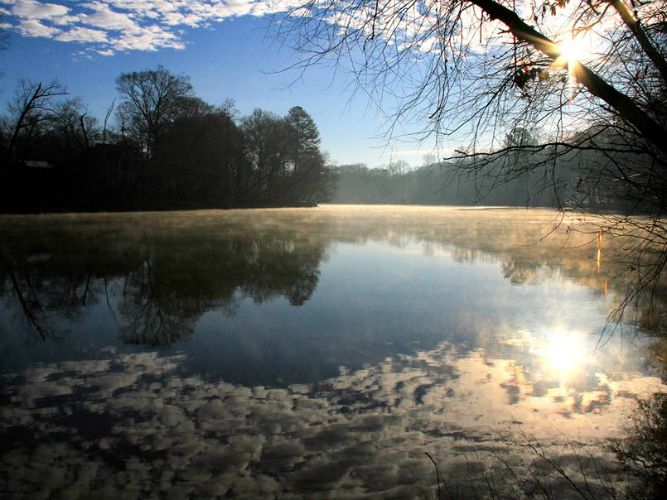 A peaceful day on the Chattahoochee River NPS photo
State water managers joined scientists, environmentalists and representatives from agriculture last month in Fort Myers to develop a plan to reduce excess nutrients flowing into the Caloosahatchee watershed.
Years ago, such meeting would have been happenstance. But thanks to the comprehensive water bill passed by the Florida Legislature in 2016, meetings such as this one are about to become more common around the state.
Once in place, a Best Management Action Plan mandates enforceable water quality improvement requirements for both urban and agricultural activities in the basin to help ensure nutrients such as nitrogen and phosphorus are being reduced.
This plan takes a "bottom-up" approach. The Department of Environmental Protection works with the water management districts, local governments, and stakeholders to develop, implement, and enforce plans specifically tailored to achieve water quality standards in each water body.

While the law is beginning to offer significant promise as we work to improve Florida's water quality issues, it is also sadly causing environmental interests to spread misinformation on what the law is helping to accomplish.
Anti-farming environmental activists recently took to social media and claimed the bill weakened environmental cleanup targets through a "voluntary" program. This is simply not true.
Producers who do not implement Best Management Practices or demonstrate they are meeting water quality standards will be subject to DEP's enforcement. Producers also must comply with applicable regulatory programs, such as consumptive use, environmental resource permitting, and pesticide regulation.

While in the Legislature, I worked with other water quality champions such as Agriculture Commissioner Adam Putnam to address this very point.
Read full article: Florida Today