In Conversation with Stan Bronson of Florida Earth Foundation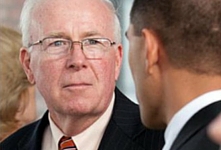 The Water Network team had the opportunity to interview Stan Bronson of Florida Earth Foundation .
Stan is the current Executive Director of Florida Earth Foundation; he joined the extension faculty of the University of Florida in 1999 after a long career in citrus industry. There he was developing a natural resources education program for South Florida ecosystem restoration initiatives. That program has evolved into the Florida Earth Foundation, begun in January 2002. FEF has now grown into a public-private partnership of over 120 agencies, universities, industries and not-for-profits, whose mission is to " put people together through education, outreach and facilitation to ensure the environmental integrity of Florida and quality of life ."

Q1. Can you tell us something about yourself? How did you get where you are today and what are your plans for the future?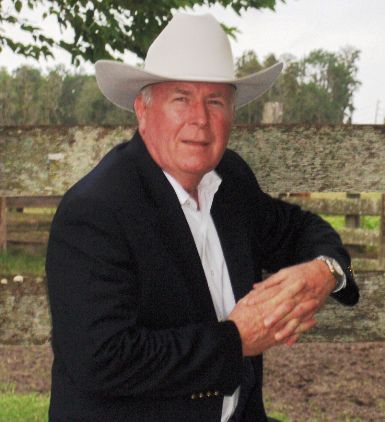 I come from a very old Florida family that moved here in 1826. My ancestors were all farmers and ranchers and I spent my childhood years on ranches and citrus groves. I spent much of my career in the agriculture business after graduate school, becoming an executive with a large citrus company for 14 years. In 1999, I went to the faculty at the University of Florida, where I started Florida Earth.
Q2. Could you tell us something about the history of Florida Earth Foundation and how it was formed?
Florida Earth was originally an initiative of the University of Florida to do education and outreach around the Comprehensive Everglades Restoration Plan (CERP), started in 2002. In 2004, we took it out of the university system and turned it into a nonprofit organization.
In 2005, we were approached by the United Nations to develop a program for UNESCO-IHE in Delft, Netherlands. The program began to spin off of that beginning to where Florida Earth is today.
In 2006 it merged with the National Science Foundation's IGERT program at UF and now includes not only the Everglades but the Okavango Delta in Botswana, the Pantanal in Brazil, and the Kakatu Swamp in Australia.
Q3. What are the vision and the mission of the Foundation?
Vision: "Through unbiased world class education and collaborative problem solving, FEF connects the domestic and international community of water experts, policy makers, students, and stakeholders to exchange knowledge and develop solutions for the benefit of a sustainable Florida, nation and globe."
Mission: Florida Earth Foundation's mission is to bring people together through education, public outreach, and facilitation to help solve water challenges.
Q4. Would you like to tell us something about Domestic Programs that the Florida Earth Foundation is hosting?
The Module Series – Four two-day sessions that generally feature scientists, policy makers, and administrators addressing The Natural System, Water Quality and Quantity, Agriculture and Restoration Technology.

The Ag Water Meetings – a five part series of conferences done for each of Florida's five Water Management Districts on agriculture and water solutions.

The Blue-Green Retreat – a Florida Earth facilitated discussion between the Council of 100 (the 100 largest companies in Florida) and executives from the major environmental organizations.

Florida Land Use Forums – A series of six conferences done at universities across Florida that address land use innovation and reform.
Q5. Would you like to point out some of the International Programs that you are hosting?
The UNESCO-IHE Florida Earth Partnership
The US-Netherlands Connection's Professional Program (USNC Pro) – Each year, since 2007, Florida Earth assembles teams of professionals in Delft, Netherlands to explore Dutch water expertise in management, infrastructure, adaptation, and resilience. Each team has its own focus and in 2016, USNC Pro will double as a task force working on criteria for decision makers as they have to deal with ever increasing amounts of big data.
The Comparative Water Law Program – Begun in 2011, law students from four of Florida's law school students come to the Netherlands to take a course we developed that compare's water law in the US and water law in the Netherlands and the European Union.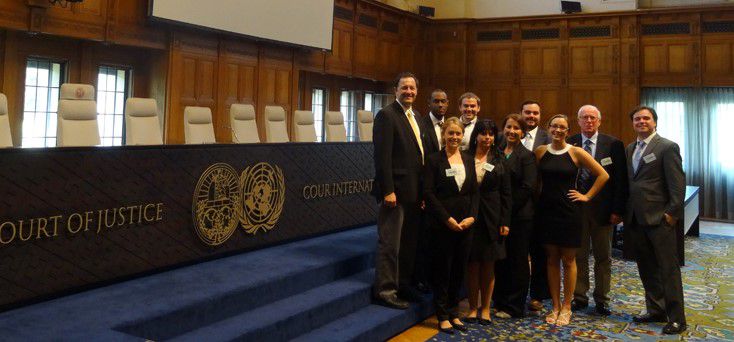 Q6. Could you share some information on The UNESCO-IHE/Florida Earth Partnership?
Begun in 2005, the UNESCO-IHE Florida Earth Partnership has brought graduate students from Delft, The Netherlands, to the US to study the Everglades Restoration Plan and the computer models associated with that effort. Many partners are engaged in making this happen on the US side, including South Florida Water Management District, US Geological Survey, National Parks Service, US Fish & Wildlife Agency, Florida Atlantic University, Palm Beach Aggregates, Palm Beach Atlantic University and many more.
The program now has 220 alumni from 48 countries and with the addition of the largest class ever in the program of 42 new students in May and June, we will have 262 alumni from 54 countries. All these students are working on their Masters degree in either Hydroinformatics or Flood Risk Management.
To help support this dynamic program, go to http://crowdrise.com/the-water-professionals-2016 . You can make a difference by helping them make a difference.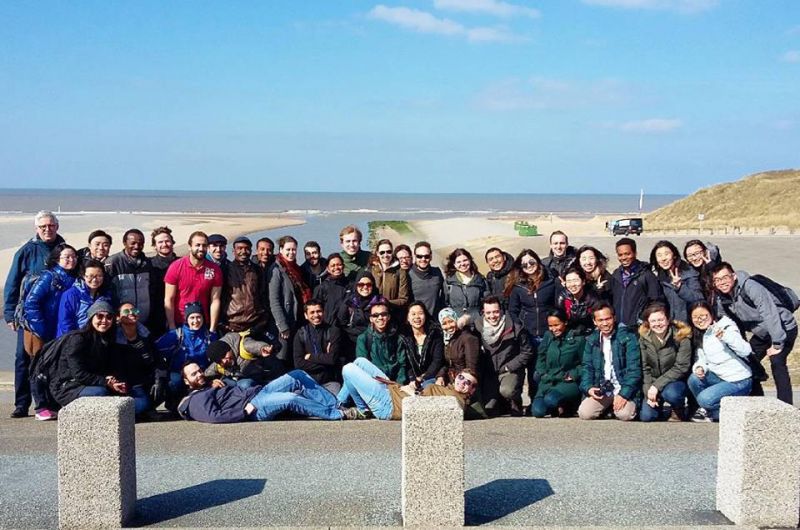 Q7. The Florida Earth Modules is an interesting education programme from FEF. Can you give us some more information on this programme and its purpose?
The Modules are the original Florida Earth program begun in 2002. Each of the four modules is a two-day session that is mostly educational in purpose. They cover natural systems, water quality & quality, agriculture and restoration technology. Each carries its own accreditation with organizations that issue continuing education credits. As with all Florida Earth domestic programs, the modules award CLE's for attorneys from the Florida Bar and CEU to engineers, planners, and landscape architects.
Q8. Could you give us some insight on the Florida Earth Foundation community on The Water Network? What is it main purpose and what are you trying to achieve with it?
Florida Earth's connection to The Water Network is incredibly valuable in that:
It serves as a knowledge source for the people with which we work

It provides a central clearing house for all our programs through its "Groups" section. When someone signs up as a participant in one of our programs, they join a group designed for that program where they find everything they need to make that program a meaningful experience

The networking ability of The Water Network is unsurpassed in finding new colleagues and supporters of Florida Earth programs.

Q9. Is there a message you would like to share with our readers?
Join the Florida Earth Community of The Water Network today and we can together solve the world's water problems!