Nuclear Plant sued for Polluting Drinking Water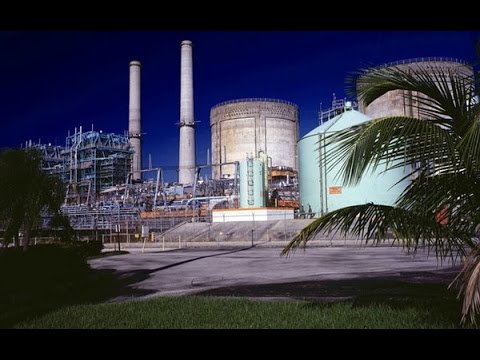 A lawsuit has been filed against Florida Power & Light Co. for discharging contaminants from the plant, impacting nearby drinking water
The Southern Alliance for Clean Energy (SACE) and the Tropical Audubon Society filed a lawsuit in US District Court of Southern Florida, accusing Florida Power & Light (FPL), the largest utility in the state, of allowing a canal cooling system at Turkey Point Power Plant, located south of Miami, to pollute Biscayne Bay and the Biscayne Aquifer, a source of drinking water for more than 3 million people. Turkey Point has two nuclear reactors that are cooled by the canal system.
FPL has failed to "adequately control the temperature of the cooling water in the cooling canal system, by failing to control the nutrient levels in the system, and by failing to properly operate the so-called 'interceptor' ditch to prevent widespread contamination of the ground water by saline water and other pollutants, including radioactive tritium," the lawsuit says.
Turkey Point has long leaked salty water into Biscayne Bay, with an average of about 600,000 pounds of salt leaving the canals each day, Smith said. A salty plume has moved west of the plant, discharging nitrogen, phosphorus, ammonia, and radioactive tritium along the way.
"Any time you have a cleanup scenario, you have to stop the source. They haven't even proposed that," Reynolds said. "We are stepping in the regulators' shoes and saying, 'We can do better. We want to enforce the laws and protect the people and the environment.' "
The lawsuit calls on FPL to stop discharging water into the canal, while it asks the court to demand FPL "remediate the pollutants that have migrated from the cooling canal system into Biscayne Bay and the ground water surrounding the cooling canal system."
FPL has insisted that water quality issues at Turkey Point do not affect public health or the safety of the plant.
Source: RT