WWF Upgraded Water Risk Filter to Help Companies Respond to Worsening Water Risks
A leading, online tool developed by WWF and the German Development Finance Institution DEG, the upgraded Water Risk Filter 5.0 empowers users to explore, assess, and now respond to water risks.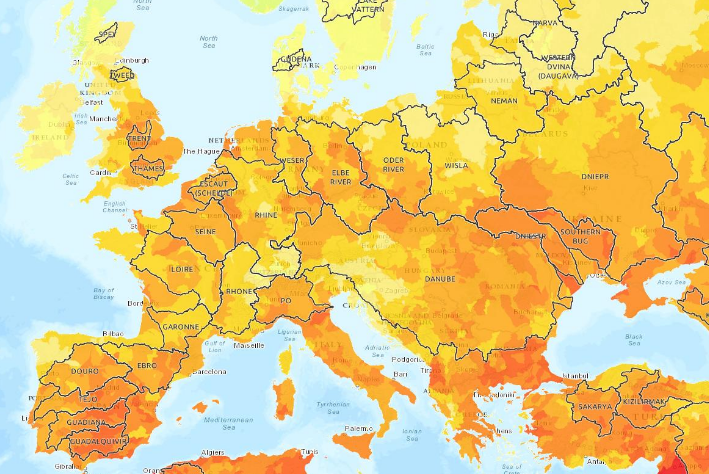 Water Risk map print screen
With the new Respond section, the Water Risk Filter will dynamically link your risk assessment results to provide a customized set of recommended response actions. Whether you want recommendations for 1 site, 10 sites or 1000 sites, the Respond section can offer tailored response actions at just the click of a button.
Given all the diverse physical, regulatory and reputational water risks facing businesses around the world, WWF developed over 150 different response actions. The Water Risk Filter offers up to 50 actions available online. For a comprehensive and tailored set of recommendations, contact WWF Water Risk Filter team to receive a complete range of actions along with expert guidance to better address your water risks.
All 150 actions are aligned to leading water stewardship frameworks, such as the CEO Water Mandate Water Stewardship Toolbox, Alliance for Water Stewardship Standard, CDP Water Security Questionnaire, Ceres Aqua Gauge, UN Sustainable Development Goals.
Already a trusted online tool for corporate water risk assessment, the upgraded Water Risk Filter will guide users along their water stewardship journey from assessment to response to water risks.
Source: WWF Water Risk Filter