Chuck Keys, Project Director / General Manager at Wave Water Works LLC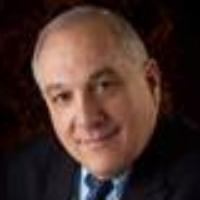 I am the Project Director/General Manager for Wave Water Works LLC. Mr. Phil Padula is the patent owner and owner of two other related businesses, Vicount Industries and Midwest Thermal Spray. All three business are headquartered in Farmington Hills MI.
Wave Water Works LLC manufacture's the OSCILLO DRIVE. Our OSCILLO DRIVE has been fully tested at Oakland University of Rochester Mi. With up to a 90% efficiency rating, our device when placed near Ocean or Lake Water Waves of over 6" will translate the up and down motion of the water waves into energy - electricity. Our OSCILLO DRIVE is continually producing HYDRO POWER, never using fossil fuel, therefore clean, unlimited, free, etc.