Gillian Beck, President, Dancing Waters Consulting, LLC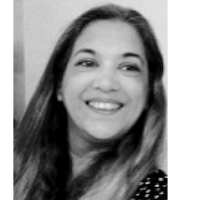 I have chosen to become a digital nomad for a portion of 2018 – traveling, while doing research on floodplain management and coastal defense, water resource management, and hazard and mitigation programs throughout Europe and Africa, and comparing them with those I have experienced in America.

I have worked in the water resources profession since 2001, beginning with civil design and culminating in flood and risk management.

I am credited with nudging people to reach their full potential; described as a servant leader. I believe a team is not simply of group of people with a common goal, but a group which works best when individual talents and strengths are effectively utilized for that common goal.

I thrive in innovative organizations and am passionate about the crossover between technology and public outreach. I love traveling and am a Scrabble fiend. Outside of the office I volunteer with STEM organizations and teach community and historical dance.

I look forward to connecting with you through LinkedIn for networking, sharing resources, and more.

Specialties: GIS analysis, web map, and app creation; Floodplain Management and Disaster Mitigation, Disaster Risk Reduction, the NFIP, CRS, and FEMA related activities; Water Resource Management; Marketing and Public Outreach.