Michelle Harding, Managing Director at Legacy Water Solutions (Pty) Ltd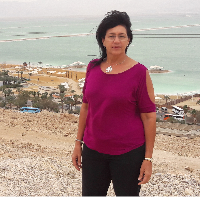 I am the Founder & Managing Director of Legacy water Solutions. I have 30 years experience in pipe solutions in Southern-Africa & East-Africa in the Agriculture, Mining, Industrial & Infrastructure market sectors. I served as Executive Director on various Boards of Construction Companies (Private & JSE Listed) & Leading Plastic Pipe Manufacturers & SAPPMA (SA Pipe Association).
More recently we have added other water solution products and technologies for Southern-African needs with a focus on managing water as a scarce resource. Sourcing is currently done from Israel as a recognised leader in managing water in water-starved nations through innovation and start-up companies.