Muguette Petoe, Sustainability Business Development at SEED ONE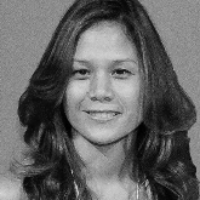 A cross-industry enterprise developer with corporate background, global experience and a hands-on entrepreneurial mind addressing social impact through the lens of the United Nations Sustainable Development Goals, strategizing on infrastructure, sustainability and innovation for global regenerative solutions.
Deep background in sustainable business development, technology, branding, brand immersive experiences, marketing, creative art direction and multi media ad campaigns.
Expertise in product development, technical design, global manufacturing, farm to fiber supply chain and global licensing of fashion lifestyle brands starting with raw organic goods, material and textile development for apparel, accessories and furniture.
Extensive small business experience as a developer, owner of a Farm To Table Restaurant with organic spirits, wine, craft cocktails & beer.
Advocating for a toxic-free world with clean air, water, energy, clothing and food.