Tia Jolie Phillips, Director - Health & Wealth Solutions LLC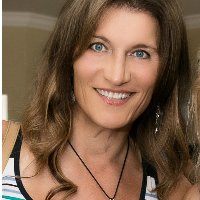 Dr. Tia Jolie Phillips holds a Master of Science in Natural Health and a PhD in Holistic Natural Health & Nutrition. She also has a Bachelor(ette) of Science Degree in Electrical Engineering with an emphasis in Physics. Dr. Phillips is honored with distinction as an ordained holistic health & healing priestess which allows her absolute privacy privileges as she provides personal concierge health and wellness consultation to her clients.
Dr. Phillips has traveled to more than 60 countries making her experience base truly global. Tia Jolie considers herself the consummate entrepreneur, she is the bass guitarist for a high-performance, Florida-based rock band and she regards herself and others as sovereign beings.
Tia Jolie has had multiple business interests in the past 40 years and she is a professional pilot with over 10,000 flying hours. Tia Jolie considers herself more Spirit than human, more energy than matter. She has experience in martial arts and boxing, she loves sports and she is a small arms expert, but she adheres strictly to a non-aggression philosophy which principles that force should only be used in defense of self and of others.
One of Tia Jolie's main life passions is to become a champion for the relief of physical and emotional suffering in this human realm. Deeply Spiritual, she reminds people that they are each precious miracles, that they are each lovable without condition and that we should always be kind to each other, especially ourselves. Her soft, gentle and kind demeanor allow very few to know of her titanium core.