Yoshimi Yoshida, Environmental Consultant at Yoshimi Yoshida Environmental Nutrition Consulting Service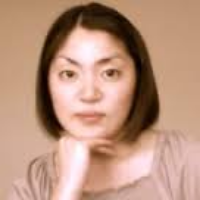 Thank you for joining the Water Network, the world's largest water online network platform.
We share water issues of all kinds, technical updates, and connecting business.
I currently serve The Water Network as Country Ambassador for JAPAN. I have always been fascinated by water, an essential element to Life of every kind existing on Earth. I am happy to source information and connect you with a potential business partner in JAPAN/APAC Regions.
My background is mainly in water environmental science and policy, but I cover an elusively wide range of environmental issues at present.
I hold Bachelor's degree in Environmental Science, and Postgraduate qualification in Environmental Science/Chem.
I am fully conversant with a multinational environment and have been bilingual professional for the past two decades; Cross-culturally seasoned for three decades.
初めまして こんにちは。
ウォーターネットワークは世界で最大級の水総合ビジネスネットワークです。本拠地はチューリッヒ(スイス)にあり、現在わたしが日本地域を担当しております。日本と海外を結ぶリエゾンの役割を担っております。 宜しくお願いいたします。
大学の頃から水ビジネスに携わり、バイリンガルとしては20年以上活動してきております。
また分野もグローバルマーケティングからセールス、技術サポートから翻訳・通訳と多岐にわたり、
職種も貿易機構、IT、半導体から食品会社、化学研究所や環境コンサルティング会社、街づくりのプロジェクトに携わった日建設計総合研究所など多岐に渡ります。
また多言語コンサルティングや他、技術翻訳業務委託も傍ら承ります。
日本における国際ビジネスマッチングや通訳のご要望お待ちしております。
皆さまの何かのお役に立てる日を待ち望んでおります。
よしだ
Bachelor's and Postgraduate DipSci, in Environmental Science
Certificate in Science/Chemistry