Florida Crystals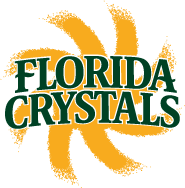 At Florida Crystals, we know that what begins at our farm ends at your table. This is why we are committed to a corporate eco-vision, which includes the practice of sustainable agriculture, along with various proactive efforts for protecting our natural resources. In turn, we can proudly offer consumers eco-friendly organic and natural sugars.

Florida Crystals is America's first and only producer of certified organic sugar, grown and harvested in the United States, and the first sugar certified Carbon Free ® by Carbonfund.org.
We also operate a renewable energy facility which is the largest of its kind in North America and provides clean energy that powers our sugar operations along with tens of thousands of area homes. These efforts help us reduce our use of fossil fuels.
When you buy Florida Crystals® products, you can be sure our products are not just sweet, but they're also sweet to the environment.