News Notes on Sustainable Water ResourcesLake Memphremagoghttps://en.wikipedia.org/wiki/Lake_MemphremagogLake Memphremagog (French: Lac Memphré...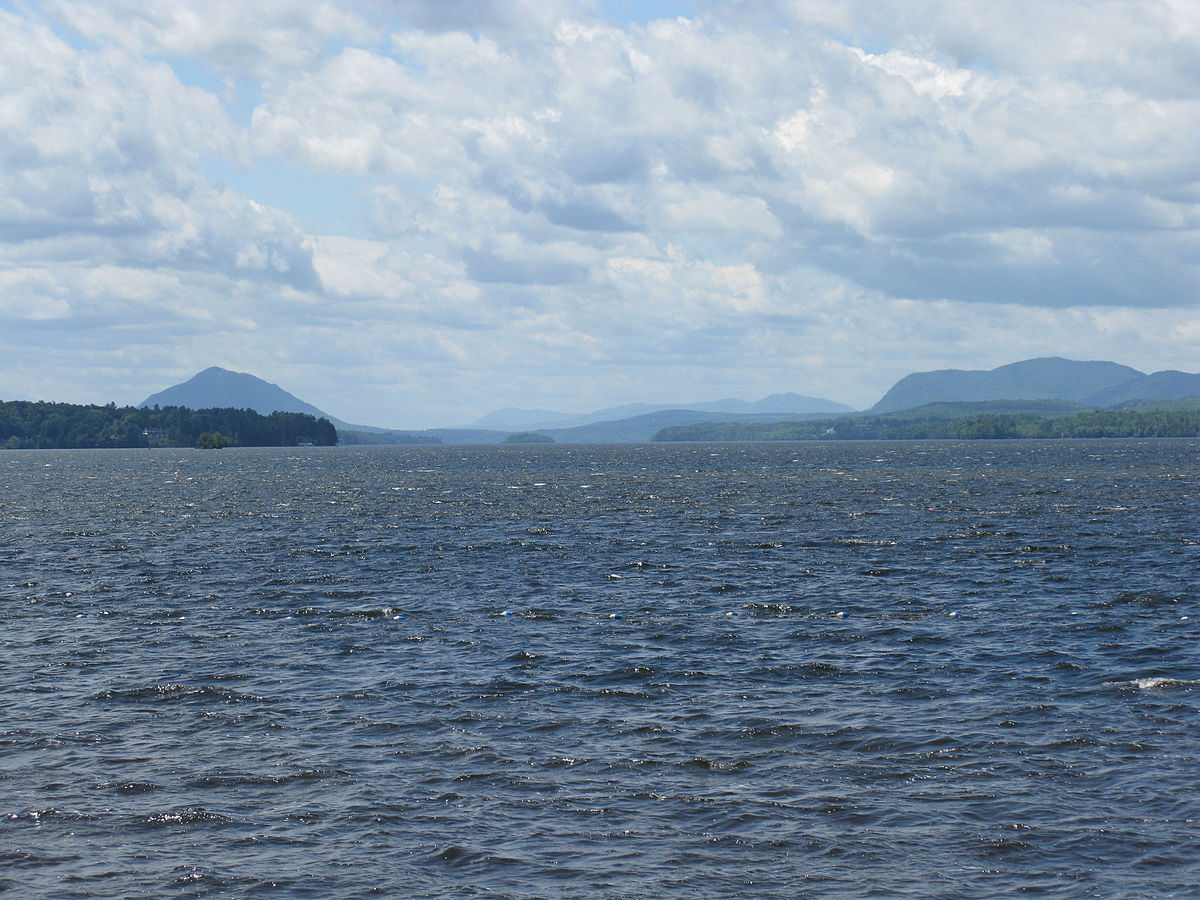 News Notes on Sustainable Water Resources
Lake Memphremagog

https://en.wikipedia.org/wiki/Lake_Memphremagog

Lake Memphremagog (French: Lac Memphrémagog) is a fresh water glacial lake located between Newport, Vermont, United States and Magog, Quebec, Canada. The lake spans both Quebec and Vermont, but is mostly in Quebec. Most of the watershed that feeds the lake is located in Vermont, and is a source for accumulated phosphorus, sediments and other pollutants. Cleanup efforts since the late 1980s have improved the water quality. The lake furnishes potable (drinking) water for 200,000 people.

The lake is 31 miles (50 km) long with 73 percent of the lake's surface area in Quebec, where it drains into the Magog River. However, three-quarters of its watershed, 489 square miles (1,270 km2), is in Vermont. The total is 687 square miles (1,780 km2), with 198 square miles (510 km2) located in Quebec.[3] In Vermont, the lake lies in parts of the towns of Derby and Newport, in addition to the City of Newport, all in Orleans County. In Quebec, the lake lies in parts of Austin, Magog, Ogden, Potton, Saint-Benoît-du-Lac, and Stanstead Township, all in Memphrémagog Regional County Municipality. The lake occupies most of what the Vermont Agency of Natural Resources calls "Basin 17". At the very south end of the lake, there is the South Bay, connected by the narrowest part of the lake.

The lake elevation is approximately 682 feet (208 m) above mean sea level. Both ends of the lake are fairly shallow, with depth ranges of 20 feet (6.1 m) to 30 feet (9.1 m). The lake bottom takes a dramatic drop in Canada, starting opposite Mont Owl's Head and continuing that way north to Gibraltar Point, where it starts to climb back to the shallows of the north end. Its maximum recorded depth of 351 feet (107 m) is located in Canada, opposite Jewett Point (at approximately 45.111621°N 72.278491°W). The lake is the third deepest in Vermont. It contains 21 islands. Province Island, the largest, is divided by the international border. The lake is irregular in shape, and along its shores are several striking indentations, in some places low, and in some other parts high and rocky. Along the western shore of the lake are several mountains, prominent among which are Owl's Head, Elephantis, and the Hog's Back.